Are you lucky enough to own a piece of luxury West Vancouver real estate in one of the city's best neighborhoods? Do you want to make sure your family can enjoy the property to its fullest potential by implementing high-end design projects that will make your home shine? Amir Miri keeps up on all the latest design tips to help his clients make the right decisions about upgrading their West Vancouver luxury homes. Here are some of his favorites.
1. Identify your own style
Design tips are not one-size-fits-all. The design of West Vancouver luxury homes has to match the personal taste and style of the owner or it will not have the desired result. Before you start any remodeling or redecorating project, take some time to identify your personal style. Do you like a blend of old and new? Do you lean toward more modern or more traditional? Do you like traditional rooms and design features or do you prefer the quirky edginess of an eclectic design? If you're not sure, go through some interior design magazines or visit a showroom to see examples of different styles to determine which best fits your personal preferences.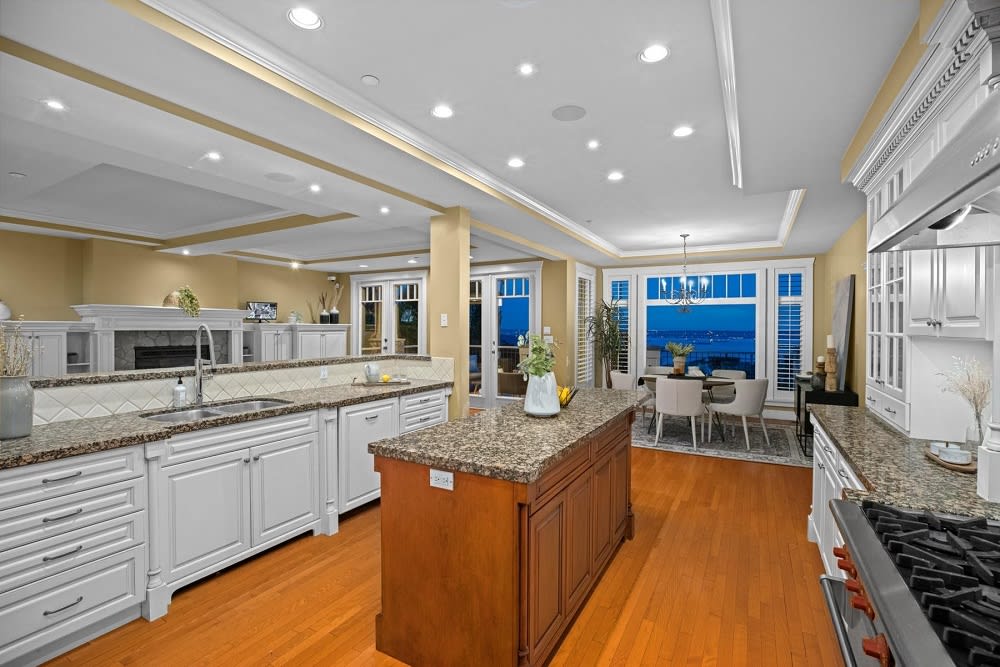 2. Keep balance in mind
When it comes to design, it's all about balance and symmetry. You can achieve this in one of two ways: having everything symmetrical or embracing the asymmetrical. With symmetry, you have two of everything to create balance. For example, a symmetrical room would have two vases exactly opposite each other and two chairs across the room from each other. But remember that rooms that are too symmetrical (or too many rooms in a home that are symmetrical) can be boring and lack energy. Try throwing in some asymmetry to break up the balance and make your space more interesting.
3. Consider a popular design style
Not sure where to start when it comes to redecorating your West Vancouver real estate? Experiment with one of the trendy design styles as a basis and then add your own unique touches to personalize the style. Here are some to think about:

◾ Mid-century modern. Want to embrace a style that became popular in the mid-1900s and features natural shapes and refined lines? Midcentury modern is a perfect fit. Furniture in this style has straight lines accented with curved, smooth angles and very little ornamentation. Rug and print options have abstract or asymmetrical patterns, and lighting choices include lamps and fixtures that are geometric or very straight and made of metal with an occasional wood accent.

◾ Industrial. Distressed wood and exposed steel in West Vancouver luxury homes appeal to you? Then an industrial style may be just right in your property. Rustic and mature are the words often used to describe this style, as are practical and uncluttered. Building materials should be easily identifiable in this design style, and you should choose from a color scheme that includes grays, whites, and neutral monochromes.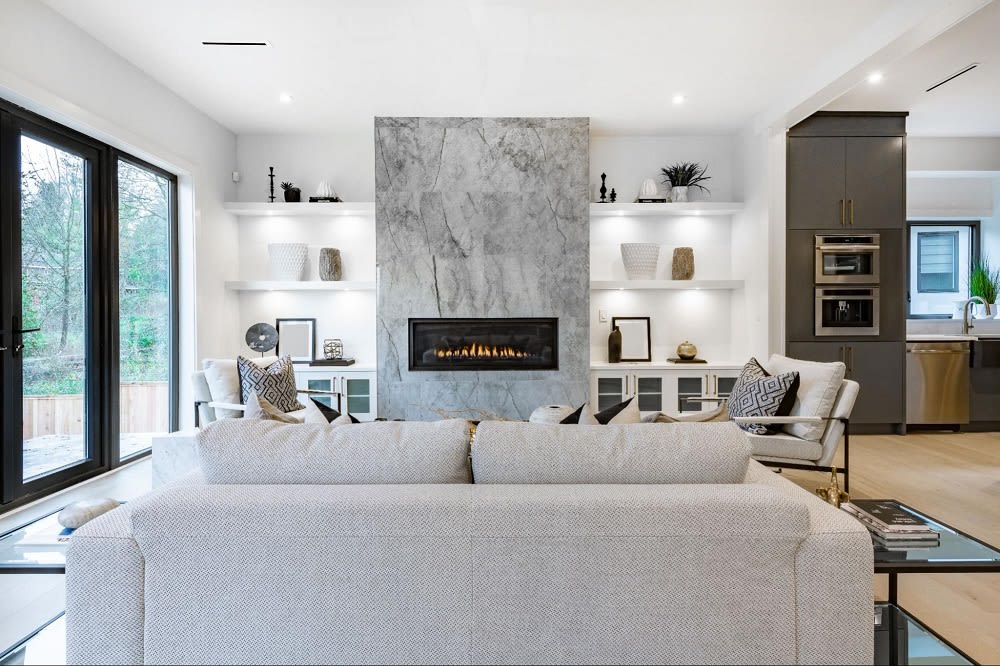 ◾ Nautical. Vancouver is a city built on the water, so it makes sense to have a nautical theme in West Vancouver real estate. This design style exudes a positive, relaxing vibe and relies on colors in the blue, white, and sand (golden beige) categories. Unfinished wood is the primary component of furniture, and you can add fun décor items, such as jars of seashells, prints of boats, or nautical map wall hangings.

◾ Bohemian. Carefree and adventurous are the characteristics of the boho design style. You can incorporate the bohemian style by choosing décor in vibrant colors and interesting patterns, and furniture that has tribal-inspired designs or those that have more of a Moroccan or Southwestern flair.

◾ Farmhouse. Homes with a farmhouse design have plenty of distressed wood and upholstered linen that ooze rustic charm and have a weathered and worn look. Cozy and stylish are the main vibes of a farmhouse, so this design is usually ideal for smaller rooms, like dens or offices.
4. Understand your future plans
When choosing your style and making design project plans, it's important to keep the future in mind. Do you plan to use a West Vancouver real estate agent to list your home for sale in the next few months or years? Or do you view this as your forever home and don't expect to move anytime in the foreseeable future? If you intend to sell, you may want to avoid doing projects that will need to be undone in order to neutralize the home prior to listing. For example, painting multiple walls in signature colors may end up making more work for yourself down the line. However, if you instead decorate with pieces that can easily go into storage (or your next home), you will get a jump-start on decorating your next residence without having to undo your work prior to listing.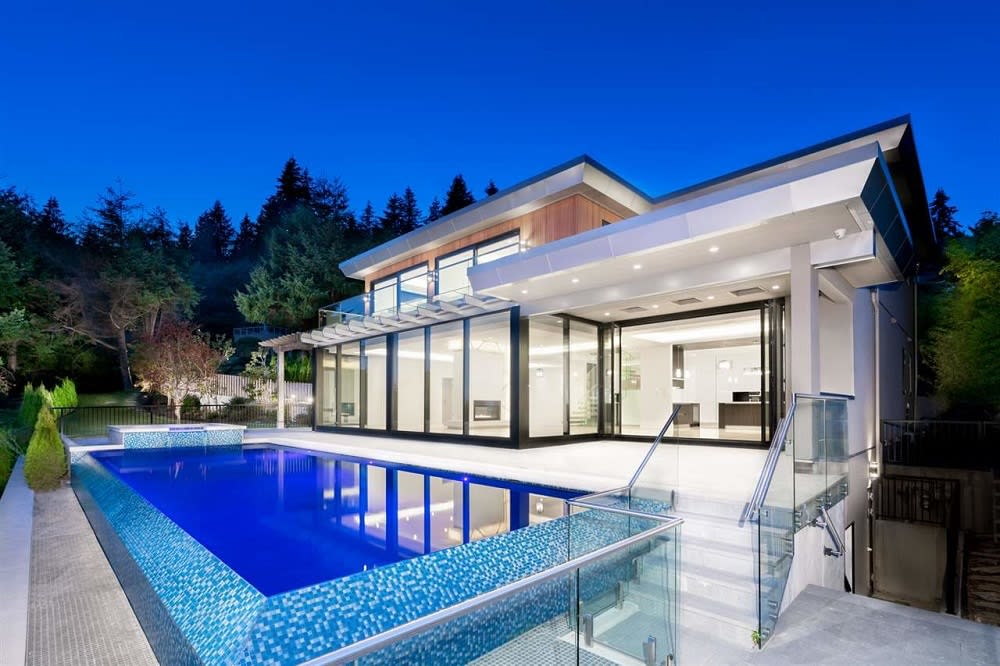 5. Work with professionals
Unless you have a real eye for design and enjoy the process of redecorating your home, opt for hiring an interior design professional who specializes in upgrading West Vancouver luxury homes to help with your project. Ask your real estate agent for referrals on designers they've worked with previously to narrow down your list and then interview a select few to decide which is best for your unique projects.


Ready to add some visual interest to your home to enhance your enjoyment of it? Consider the design tips Amir Miri recommends to turn your home into a showpiece that will get your guests talking. Decided that instead of redecorating you'd prefer to move to a new home that better fits your needs? Reach out to trusted West Vancouver real estate agent Amir Miri for assistance selling your current home and buying a new property that you'll love.