Vancouver is one of the largest metropolitan areas in Canada, and expensive luxury homes are a big part of the city. If you own or are interested in West Vancouver real estate and want to give your property an edge over your neighbors, there's one easy way to upgrade your home: smart tech. With the help of smart tech, your residence can be even better than ever before. Here are seven tech upgrades you absolutely need.
Smart home security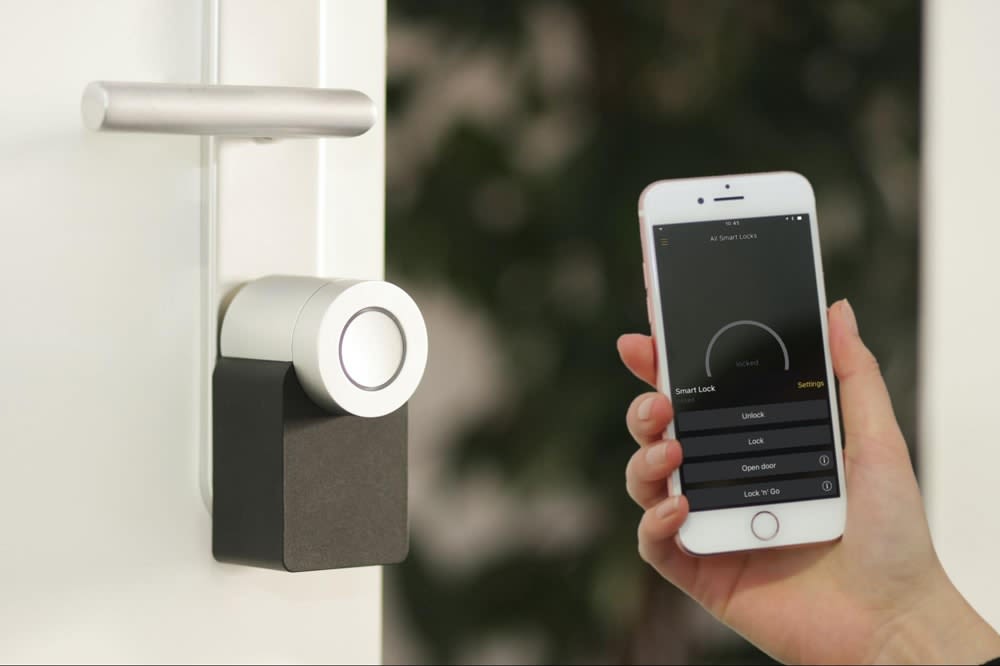 All cities can be a little intimidating when it comes to home safety. If you want your West Vancouver real estate to be as safe as possible, build your own personally controlled security systems. Using smart locks, video display doorbells, cameras, motion detectors, and outdoor smart lights, you can keep your entrance well-lit and secure. These tools also help you keep a record of the various access points of your home. This is beneficial both for your personal peace of mind and useful if you decide to rent out your West Vancouver luxury home. After all, even though you're not living there, you can take the proper precautions to make sure your renters and the property are protected.
Want to save yourself the time and trouble of building a security system? Hire a security team, like
Vivint
, to install your smart home tech. You can get all the top-tier gear without the hassle.
Smart speakers
Smart speakers are a must for West Vancouver luxury homes because they make entertaining easier. From your own personal enjoyment (podcasts while you cook, music while you read) to hosting a party (who doesn't love a tailored playlist playing throughout the house?), smart speakers make any West Vancouver home feel modern and high-tech.
In addition, smart speakers, like the
Amazon Echo
or
Google Home
, can be used as a control hub. Through your speaker, you can access any and all local devices with voice commands. Just ask Siri, Cortana, or Alexa for assistance. For example, with a simple voice command, you can preheat your oven from the comfort of your couch.
Smart thermostats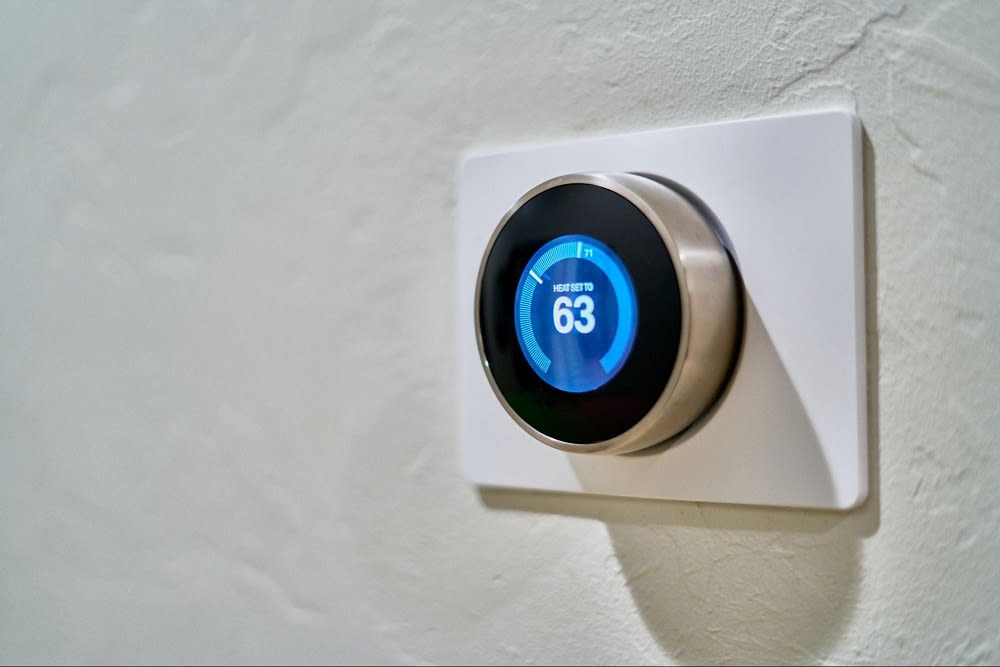 One of the best-loved smart tools for West Vancouver luxury homes is a smart thermostat. This handy tool helps maintain your house's internal temperatures. Even though Vancouver is one of the warmest cities in Canada, it still gets quite cold during the winter months. That makes a thermostat like this vital for the chilly Canadian cold season.
A decent number of home thermostats also allow for home-away access. So even if you're on a family vacation to escape the chilly months, you can ensure your house isn't turning into a blast freezer. An added bonus is that the smart thermostat only gets better with time. The longer you have it, the more it will learn your habits and preferences. For example, if you normally keep your house at a cozy temperature in the winter, your thermostat could pick up on that and adjust to make sure your West Vancouver real estate stays warm and toasty, without you having to touch the thermostat at all.
Some of the best smart thermostats include the
Amazon Smart Thermostat
, the
Resideo Honeywell Home T9 Smart Thermostat
, and the
Nest Learning Thermostat
.
Smart lighting
If you love different kinds of lighting, smart lighting tools are absolutely necessary. When it comes to your window shades, smart shades make it so much quicker to adjust your blinds to the perfect length and angle all at once to keep your home well-lit and cool. Do you love more natural light? Open up those blinds on a sunny day. Want your house more artificially lit and protected from outside heat or cold? Shut those shades with a single button.
When it comes to the lights themselves, the options are vast. With normal lighting, at best you can turn on one lamp with a switch or maybe fumble around with an awkward dimming slider. However, with smart lights, you can use one remote or app to adjust the lighting across your home, whether it's dimming, turning on various lamps or overheads, or brightening up your space with unique lighting (looking at anyone who loves a good party light for hosting). Check out
Philips Hue
and other lighting companies for your best options.
Smart plugs
A smart plug is unique in that it can wirelessly connect anything that is plugged into it. Now it doesn't exactly make the tool itself smart. It can't connect Alexa to your fishbowl. However, the smart plug does make anything plugged into it capable of connecting to a remote device or an app on your phone for easy use. With enough smart plugs, you could turn on anything in your house remotely. People primarily use smart plugs for lamps, lights, Christmas trees, and the like in their West Vancouver luxury homes, but your options are open to whatever tech you want to connect to your wireless internet. If you want to turn on your computer while sipping your breakfast coffee, that's your dream life and you're living it.
Smart detectors
Another way to keep yourself safe that doesn't involve security is installing smart detectors in your West Vancouver real estate. Whether it's your dream home or you're looking to resell, smart detectors add considerable value to your property and keep everyone living in the home much safer. Smart smoke and carbon dioxide detectors can send your phone alerts when either alarm is triggered or your battery is running low, even when you are away from home. The
Google Nest Protect
could be considered the best smart smoke alarm on the market for its robust technology and commitment to protection.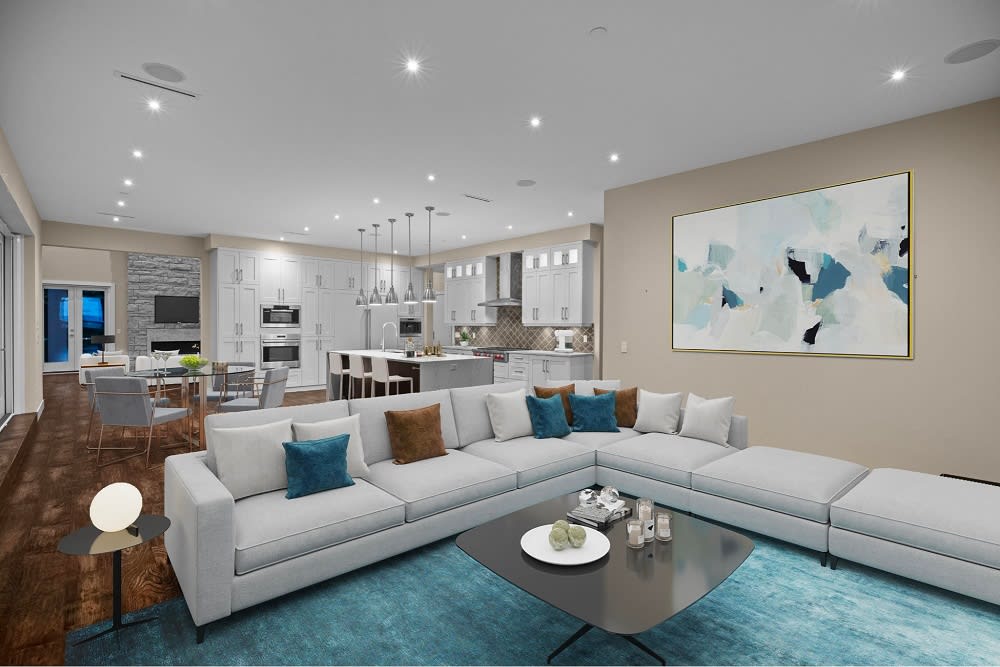 Smart appliances
Whether it's your dryer, oven, fridge, or toilet, smart appliances are a must-have for West Vancouver luxury homes. These kinds of appliances are easy to use and highly efficient, and they make daily tasks a breeze. For example, no matter where you are, by using an app or remote you can adjust your freezer to the temperature perfect for the pint of ice cream you just bought. The ability to adjust all of these appliances to your specifications makes your West Vancouver real estate even more pleasant and comfortable to live in.
When you're ready to explore West Vancouver real estate, reach out to trusted West Vancouver real estate agent
Amir Miri
for expert guidance.