There are so many exquisite homes in North Vancouver and its surrounding areas, and
Amir Miri
has a long list of properties ready to view. Choose from West Vancouver mansions with stunning ocean views or condos for sale in Yaletown, surrounded by exceptional restaurants and a trendy urban atmosphere.
Once you have a clear idea of the type of home you want to purchase and the neighborhood most appealing to you, it's time to get down to the fine details. All the homes listed with
Amir Miri Royal Pacific Realty
are full of deluxe amenities; it's up to you to choose the non-negotiable luxuries you require to finish the deal. Here are six that are sure to make it onto your non-negotiable list.
1. A Scenic View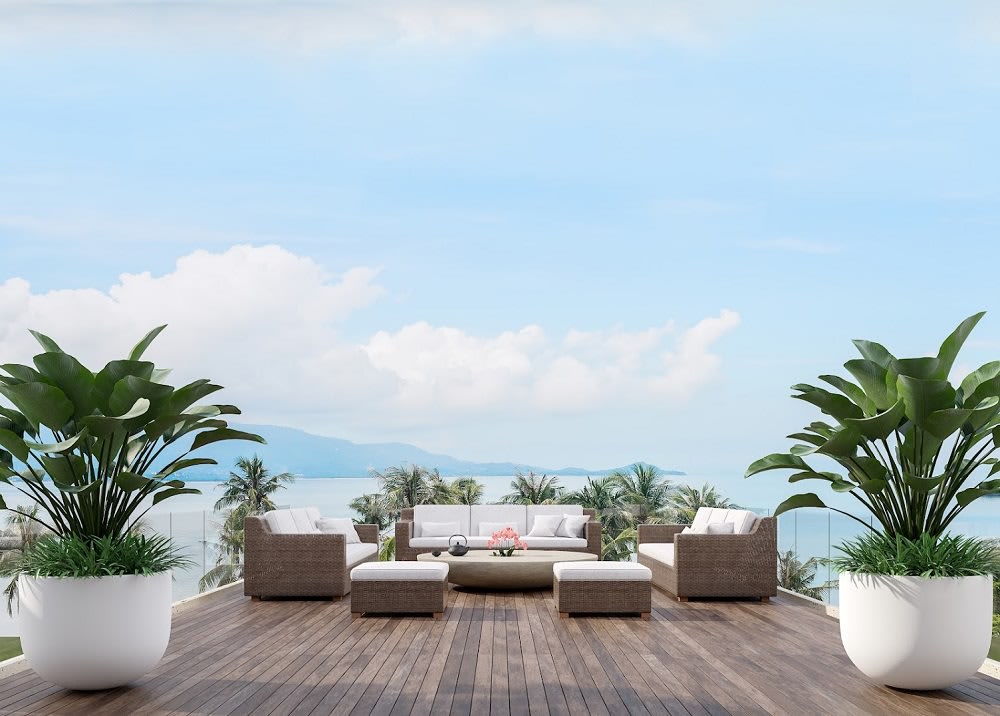 Vancouver is one of the most beautiful cities in the world, and amazing views are everywhere. There are West Point Grey homes for sale with gorgeous waterfront views of the English Bay and Anmore luxury homes that you can wake up to every morning with a picturesque mountain view from your bedroom. You may even look for a condo for sale in North Vancouver just to gaze at the bright city skyline as you have cocktails on your balcony at night. Whichever scenic view is perfect for you, there is no reason you shouldn't make this a necessary enhancement of your dream home.
2. Privacy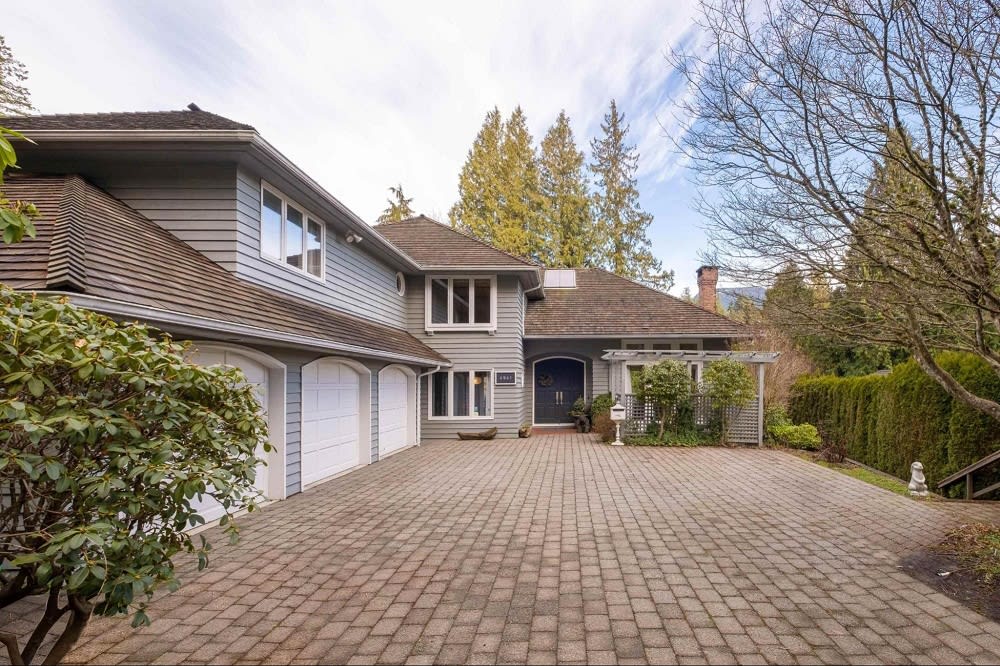 One of the most treasured commodities you will find is the privacy of your home. Shaughnessy homes are usually in residential neighborhoods, which means you want to choose when to have visitors on your property and when you want to take advantage of the solitude of your private residence. There are many ways to seclude your property and accent its beauty simultaneously.
Fencing
Installing a fence will allow you to feel safe in your home and the grounds surrounding your property. You will move around outside, knowing there is no one watching. A fence will create a secure atmosphere and deter intruders.
Landscaping
Established trees and tall shrubs will give you privacy and make the land around your property more attractive. You can always have large trees planted around the grounds but having grand, billowing trees that have been part of the property for several years is much more pleasing.
Tinted Windows
Tinted windows prevent your neighbors or people passing by from viewing the interior of your home. However, it doesn't limit the light coming into the house or your ability to see outside; it gives you the best of both worlds.
3. Outdoor Living Space
Luxury outdoor living space is another non-negotiable for most home buyers. A swimming pool, spa, fireplace, and deluxe kitchen will allow you to enjoy the outdoor area day and night. These features also allow you to entertain friends for dinner or throw large parties if you love a lively social life.
4. Extravagant Kitchen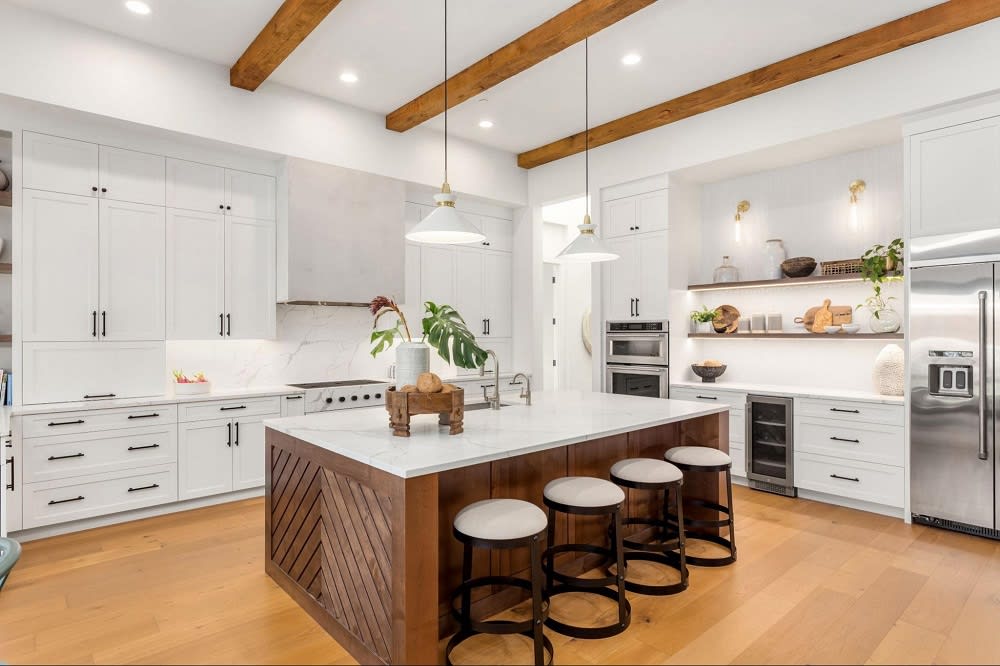 Kitchen design is a personal preference, but having things that put it just over the top is necessary for a luxury home. Functionality is essential, but to make it look unique, you will want to include specific things.
The Best Appliances
Top brands like
Wolf
and
Miele
have a full range of products that are both innovative and attractive. Some appliances that will make your kitchen perfect are wine refrigerators, warming drawers, steam ovens, and
built-in refrigerators
.
Wood Countertops
Exotic wood trends in luxury kitchens include teak, African mahogany, Zebrawood, and Caribbean Rosewood. The different types of wood vary in color and grain, giving any kitchen a lovely, unique look.
Lighting
Standard kitchen lighting includes overhead, pendant, and recessed lighting. A luxury kitchen will take it further with cabinet lighting that includes under, above, and inside the cabinets. Installing lights with dimmers helps create the proper ambiance and mood.
Walk-in Pantry
A luxe kitchen is not complete without a sizable walk-in pantry, and you can even take it a step further and include built-in drawers and cabinets for storing your china, silverware, and other kitchen items. The pantry can also have an extra refrigerator, a wine cooler, and a microwave for extra convenience.
5. Home Gym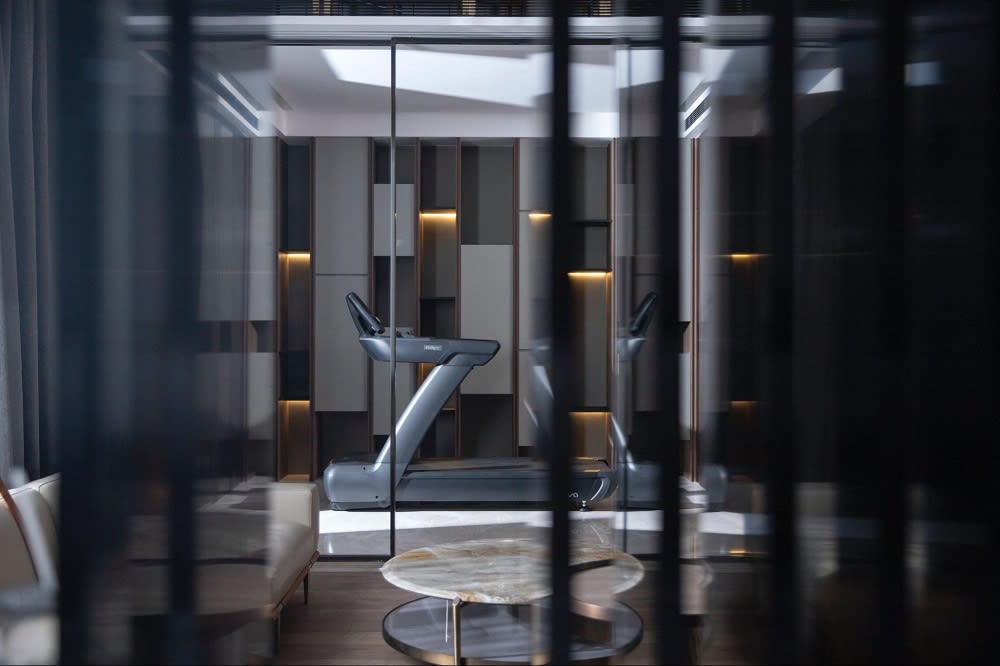 Home gyms were popular before the pandemic, but now many people feel they are almost a necessity. Incorporating a workout into everyday life has become the norm for many people. Still, they rarely have the time to get to the gym, or they would rather exercise in private without others staring at them (or at least feeling that way).

A great home gym has a well-thought-out design. The room should be big enough to accommodate all your fitness machines and leave plenty of floor room for moving around or doing some cardio work.

If you make a home gym one of your non-negotiables, ensure you get the dimensions of the prospective or existing exercise room to ensure it will fit all of your equipment. Mirrors on all walls are a pleasant touch, and a bathroom next to the exercise room shows the designer had practicality in mind.
6. Smart Home Technology

Convenience and functionality have become a necessity in daily life for many people, and a house with innovative home technology has become an expectation rather than simply an amenity.

Home security cameras in the interior and exterior of your home will begin recording when they sense any movement and will send a notification to your phone so you can monitor the live feed.
Smart doorbells
have motion sensors and will instantly start recording when it detects someone approaching your door. Once the visitor pushes the doorbell, it will send a notification to your phone, and you can see the person at the door and speak with them through your phone if needed.
Smart light bulbs
and
smart light switches
let you decide when lights are on by letting you program the time you want the lights to turn on and off. Programming the lights when you are away will give a home invader the impression that someone is in the house and will keep them away.
Smart plugs
give you control of lights, but they also let you control other home items like garden fountains and space heaters. You can pair Smart bulbs, switches, and plugs with a smart assistant like Amazon Alexa and Hey Google, giving you the convenience of hands-free control of all electronic devices throughout your home.

Smart thermostats are essential in any luxury home. You can set the temperature, keep the humidity at the perfect level, and keep energy usage at a minimum while you're away.
Buy a North Vancouver luxury home
When you decide the time is right to purchase a home with
Amir Miri Royal Pacific Realty
, you'll find several houses that include these non-negotiables and other amenities. Whether you're interested in Coal Harbour condos for sale or a vast North Vancouver luxury home, the properties you will see with
Amir Miri
exceed your expectations for a perfect dream home.