If forest bathing — taking the textures and terpenes the woods have to offer — is healing for some, for others, it is the salt spray scent of the ocean. For many, it's both.

And for those sun-bathers, little is better suited than the waterfront properties available as part of West Vancouver real estate. West Vancouver is located along the Pacific Ocean, just across the United States border from Seattle. It is Canada's wealthiest municipality, with glamorous homes to match.

West Vancouver offers the best of all seasons. Summer is warm but not steamy, and winters are cold but not frigid. Spring and fall, as you would expect them to be, feature spring flowers blooming early and fall colors beyond breathtaking.
Who's best suited for shore living?
As long as your bank account isn't an issue, there are only a few things that might deter someone from wanting to live the salt life.

Imagine being able to collect shells on the beach, swimming as often as you can make time for it, and boating or fishing — sounds pretty great, doesn't it?
There is much to be said for fun in the sun, but West Vancouver isn't always warm enough for swimming unless you have a heated pool — which is not unheard of among the offerings of
Amir Miri Personal Real Estate Corporation
, whose West Vancouver luxury homes are often snapped up by global clients looking at his many pieces of available high-end property.

The region has four seasons, and there are activities year-round to keep couples and families alike entertained.

If this sounds like you, West Vancouver real estate might be just right for the asking.
How cold is too cold?
Winter months are rainy with some snow, with temps ranging from 30 to 40 degrees, but that doesn't mean that oceanfront living still can't be enjoyable.

Vancouver's North Shore is just a 15-minute drive and offers Christmas light shows, ice skating, tubing, skiing and snowboarding, snowshoeing and winter hiking, and mountain biking.

There are also plenty of fun activities in the warmer months, including hiking and biking, boating, ziplining, rock climbing, scuba diving, and snorkeling. Whytecliff Park is considered the best spot for scuba diving in Canada's western region.

While all this makes the region great for families, approximately 22 percent of West Vancouver residents are 65 and older, so they are a hardy bunch, and no matter your age, you should fit right in.
Waterfront homes have special requirements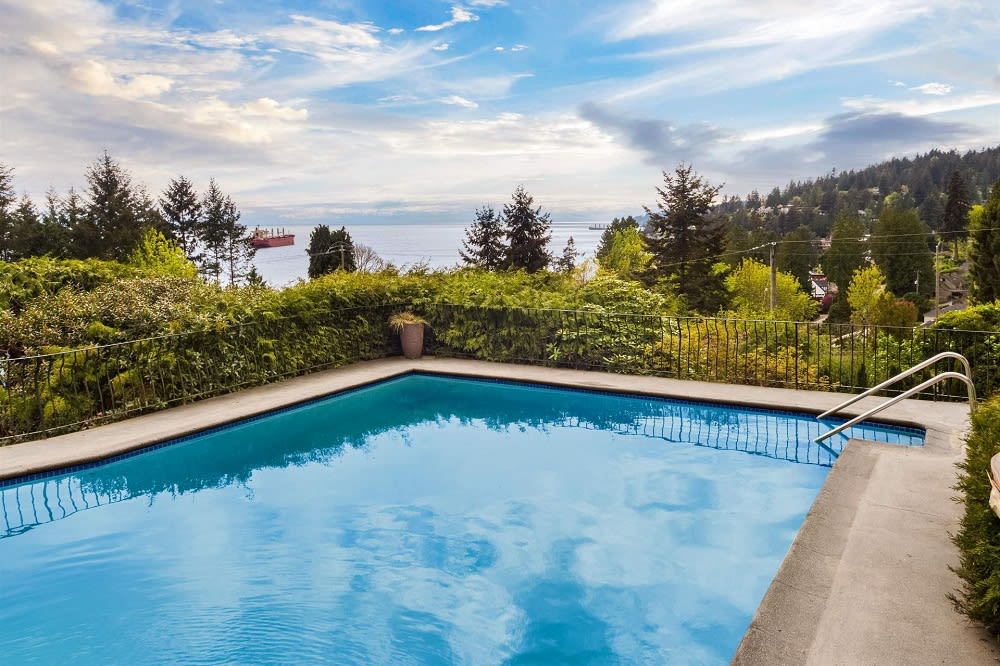 Whether beachfront bungalows or West Vancouver luxury homes on the waterfront, any type of beach home is not without issues.

Decks need regular stains, and northern beach homes require outdoor paint more often due to the rainy weather. Storms, including winter storms, can do significant damage. It's best to be prepared, with a generator to protect power—and prevent pipes from freezing—as well as keeping an eye on your property's trees to be sure they are healthy and structurally sturdy.

Still, beach homes in West Vancouver are a little more troublesome than other homes in West Vancouver, so why not take on the beach and thrive?

While West Vancouver real estate upkeep can be extensive, especially if your home catches plenty of sea spray on windy days, hiring out can make projects less stressful, as long as you don't mind a bit of a wait, as we hear there is a nag-worthy waiting list for building supplies these days.

Waterfront homes also require flood insurance, and the bigger the home, the higher the insurance prices. For a few, flood insurance is a deterrent.
Are you a shopaholic?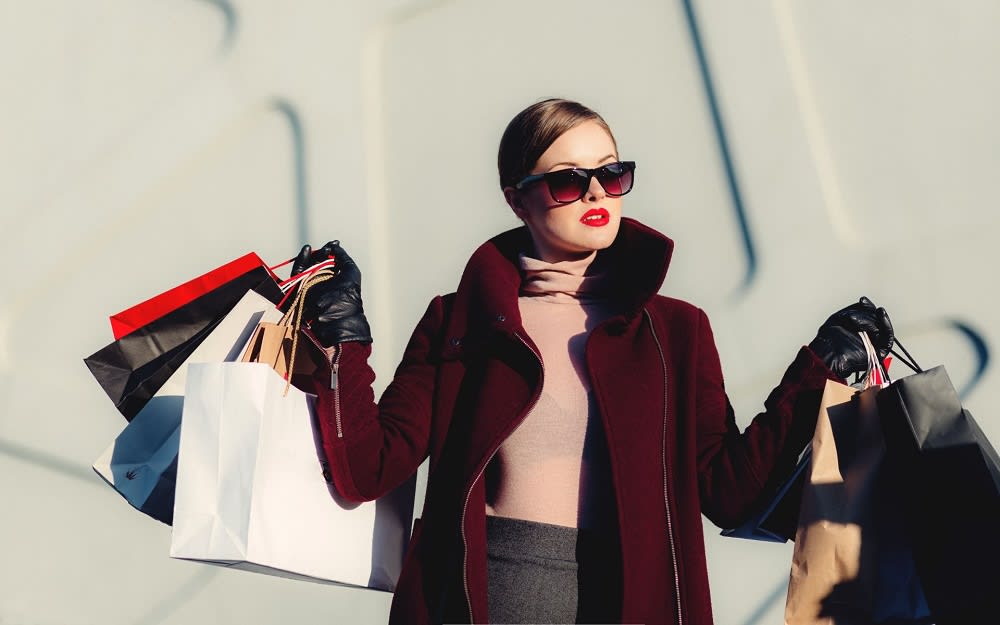 The first mall in Canada was
Park Royal Shopping Centre
, Canada's first mall. It opened in West Vancouver in the 1960s, now takes up more than a mile of both sides of a single street, and is the second-largest mall in Canada. Shops include Aveda, Banana Republic, Anthropologie, and Black Forest European Deli, which just sounds delish, with Norwegian lefse (a potato flatbread), traditional Stollen, German cheeses, gingerbread cookies, marzipan, and more.

Other shops include Eddie Bauer, H&M, Hill's Dry Goods, a unique shop for women's clothing, Kate Spade New York, Lululemon, Rolex, Saks off 5th, and Swarovski, among countless other stores for books, jewelry, coffee, and more. With miles of stores, it would be a surprise if a need was somehow missed.
Ask questions to get the home you want
If you are an avid boater and fisherman, be clear about your needs. I need to know your expectations, especially how you plan to use your property. If you own a boat, let me know your depth, lift and dock needs so we don't waste time looking at West Vancouver luxury homes that won't suit your requirements.

Tell me what you don't want, as well. If you want to manage as little lawn care as possible, for example, opt for a large house with enough waterfront and land to make you happy, not overworked.

If you love mowing the lawn, let me know that as well, as we have plenty of large, wooded lots available on the water just right for a great mansion—and lawn.
Waterfront homes are a great investment
Homes on a body of water tend to appreciate in value more than homes in many other areas, so you can purchase one when your kids are young, then sell and find something completely sumptuous when you are empty-nesters and ready to retire.

Passing them on to generations of family members for many happy memories is also an investment, but turning your place into a pricey Airbnb can amp up your income—waterfront properties command higher prices, according to the company—so that you can purchase another waterfront home where you can make memories.
Ready to find West Vancouver homes for sale?
Decided one of the West Vancouver luxury homes on the waterfront is the right choice for you?
Reach out
, and I'd love to help you find the right fit!