Known for its scenic views, snow-capped mountains, and sprawling parks, West Vancouver is the pinnacle of west coast living. Homes in West Vancouver make up some of the most desirable real estate in Canada. It's no question that your West Vancouver home is an investment of a lifetime. When the time comes to sell, you deserve to see the best possible return on your investment.
Put your trust in an experienced luxury real estate agent like
Amir Miri
. Amir's extensive market knowledge and expertise in West Vancouver properties can help ensure your home stands out from the rest. To boost the return on investment for your West Vancouver property, follow some of Amir's top tips below.
1. Choose the right price
Pricing a home before it hits the market is an art form; it requires extensive market knowledge and knowing how to balance the price.
Set a price for your home
that's too high, and it might sit on the market longer than necessary. Too low? The offers might not give you the return on investment you were hoping for.
The perfect listing price puts your home in front of qualified buyers and brings in offers that will leave you with a smile on your face. An
experienced agent
like Amir will know the market inside and out in order to help you choose a listing price strategy that's the perfect fit for you and your home.
2. Add a fresh coat of paint
Sometimes the little things make the biggest impact. For example, a fresh coat of paint can breathe new life into your home. Painting is a very low-cost investment that immediately refreshes the look of your home. Your space will look infinitely cleaner and brighter, making the property more attractive to potential buyers.


Choose a coastal and neutral color palette to compliment the beauty of the West Vancouver landscape. Potential buyers will immediately fall in love when they imagine themselves living the next phase of their life in their freshly painted home.
3. Invest in innovative marketing
West Vancouver is one of the most highly sought-after neighborhoods in the country. Desirable properties in West Vancouver practically market themselves. However, the market is competitive; in order to maximize your ROI, you need the right luxury real estate marketing strategies to get the right eyes on your home.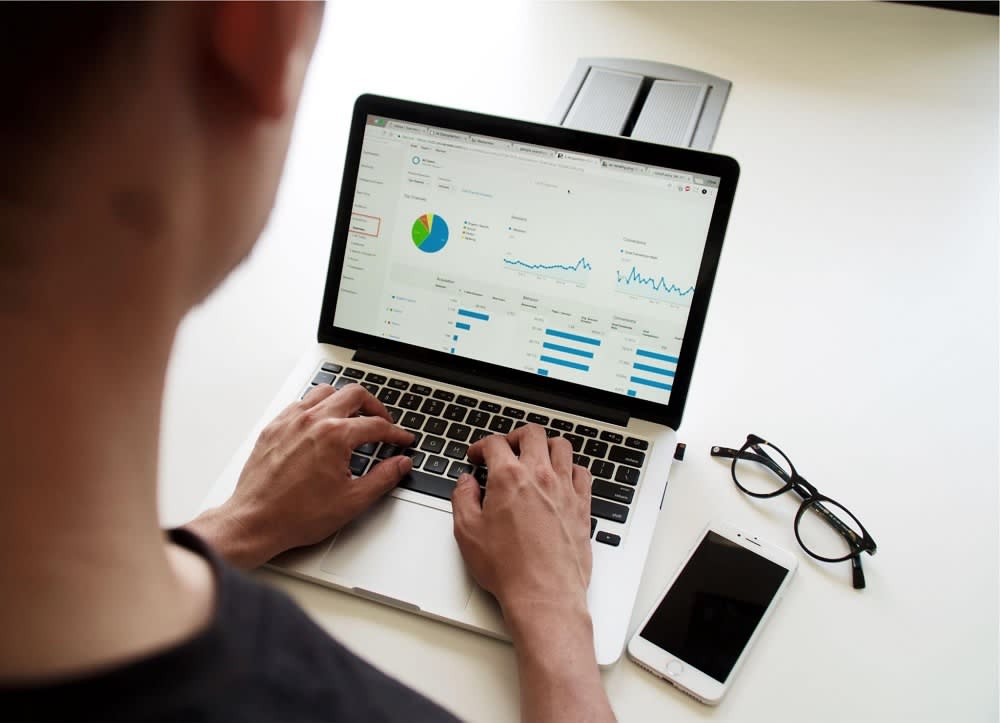 Marketing your home starts with captivating photography and videos. Once you have the core components of your listing, your agent should use strategies like landing pages, social media, and captivating ads to reel in buyers.
Amir Miri
's knowledge and experience in luxury homes means you can expect top-notch marketing for your West Vancouver home.
4. Let the light shine in
Open the curtains, and turn up the lights. Your home will quite literally shine. Good lighting will make your home feel bigger and grander, especially in West Vancouver, where sunshine can be a hot commodity at certain times of the year.


Buyers will gravitate towards homes that offer plentiful light. If your home has windows that beam with natural light, now is the time to showcase the sun that shines in.

If your home needs a little extra glow, some well-designed light fixtures will add that luxury look without building a skylight. Just remember to leave those lights on before every viewing.
5. Pick the right season
Depending on your home, the right time of year can have a significant impact on the value for which your home sells. The
colder winter months
in West Vancouver offer some exclusivity in the market for your home. You'll likely experience more buyers and less competition. You may also find that you'll have more leverage and control over your price with the scarce inventory in the winter.
The
summer months
bring an abundance of buyers looking for their dream home. West Vancouver is a particularly popular location in the spring market. More buyers means potential bidding wars as buyers eagerly hope to secure a property they can enjoy throughout the summer.
6. Set the stage
Professional home staging
is key when trying to maximize the return on selling your home investment. From listing photos to viewings, staging will help your home catch the eye of even the pickiest of buyers.
When touring homes and reviewing listings, buyers want to fantasize about potentially living in your home. Luxury home stagers hand-select furniture and home decor that resonates with as many buyers as possible. They have first-hand knowledge of how to maximize your space, so buyers are ready to offer the highest price possible for your home.


Not sure where to start with staging?
Amir Miri
can connect you with the top luxury home staging professionals in the West Vancouver area.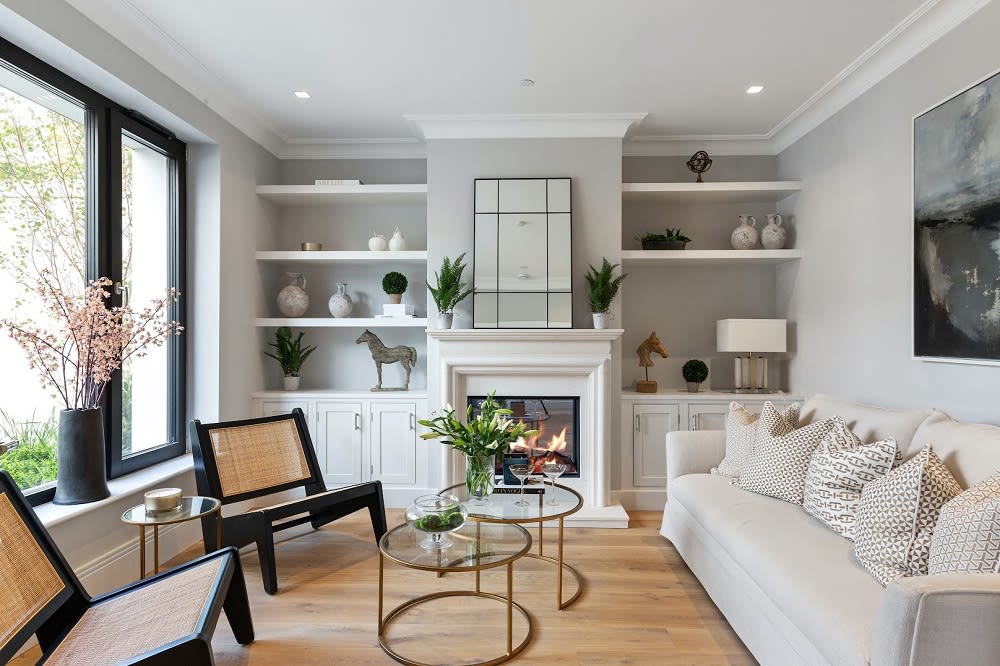 7. Boost your curb appeal
First impressions matter. From the first listing photo to the moment they step foot on the property, they'll immediately notice the exterior of the home. You want buyers to fall in love with your home before they even open the door. You can fill your home with high-end finishes and amenities, but you can't hide a poorly manicured exterior. Without good curb appeal, there's a chance buyers skip viewing your property altogether, no matter how amazing it is.


Like lighting and painting, simple changes can make a big difference. Repainting the doors and window trims can freshen up the exterior of the home. Be certain to trim the hedges and the lawn. For an extra touch of luxury, add some flowers and greenery to the exterior of your home. Buyers will appreciate the feeling of "home" before that first step into the foyer.
8. Make carefully curated repairs and upgrades
Not every home requires renovations before it hits the market. However, when it comes to luxury properties, the right repairs and upgrades can significantly increase the ROI when it comes time to sell. In this market, buyers often want homes that are turnkey. Homes that are move-in ready sell quicker and for better prices than those that require a bit of love and care. As with most homes, you'll experience the highest rates of return on upgrades to kitchens and bathrooms. Anything that makes your home unique and stand out to the right buyer has the potential to increase your rate of return.


Renovations can be costly and time-consuming, so before you break ground, consult with a luxury real estate agent like
Amir Miri
. With his unparalleled understanding of the West Vancouver real estate market, Amir can help identify home repairs and improvements for your property that will make the biggest impact on your sale price.
9. Negotiate
In a hot market, there's always room for negotiations. From price to contingencies and conditions, negotiating can be the difference between receiving a good versus an excellent offer. An experienced agent will roll up their sleeves to represent your best interests throughout the entire selling process. This can range from offering guidance on offers to helping navigate the world of
counteroffers
.
By understanding the motivations of the buyers, the market comparisons, and your ultimate goals, they can use their skills to negotiate an offer that exceeds your expectations. Look to partner with a seller's agent with a proven track record of brokering the best possible deals for their clients.
10. Hire the right luxury real estate agent
The most important thing you can do when selling your home is to partner with the right real estate agent to sell your home. A high-quality, licensed agent will do the heavy lifting to make sure your home stands out from the crowd. Your agent will be in your corner to support you every step of the way in selling your home.


Not only does retaining a top agent offer a competitive advantage over other sellers, but you'll also benefit from their network of professional contacts that will guarantee your home selling process exceeds your expectations. An agent with good contacts might even be able to sell your home through word-of-mouth.
How Amir Miri can help bolster the ROI of your West Vancouver home for sale
Selling your West Vancouver home is a labor of love.
Amir Miri
at Royal Pacific Realty is Vancouver's leading luxury realtor. With Amir as a partner, you can feel confident knowing your home is giving you the return on investment that you deserve.
Contact Amir today
. Take the first step, and he'll take care of the rest.