It used to be the norm in Vancouver-area real estate circles that summer was the best time of year to put your home on the market, as it's when many people will take a vacation and have the time to search for a new home.

Thus, listings would jump from between March and April and stay steady into August, with demand for these homes continuing into September.

However, based on the current market and the various forces shaping it, sellers might not necessarily need to wait for a certain time of year to sell their West Vancouver luxury homes.

Rather than letting the calendar determine when to sell, it's a better idea to study the market trends and be flexible in the timing of your sale, if possible. That will allow you to maximize your profit and anticipate a relatively quick sale.

The first step toward any successful real estate transaction, especially in selling West Vancouver real estate, is to work with a seasoned agent who knows the upscale district very well and understands the trends inside-out, particularly in the luxury market.

To find a great real estate pro, check around with acquaintances and family members who might have recently sold property in the area and get recommendations. Also, focus on agencies that specialize in the luxury market and read reviews on their websites.

Once you've come up with a list of three or four highly qualified individuals, sit down with each of them and let them explain their approach to selling homes in the high-end market. They will also be happy to share with you their recent track record of success in this competitive, sometimes fast-moving segment of the market and how they are situated to provide the best possible client services.

Take time to make your decision. This is an important task because the real estate professional you hire needs to have excellent negotiating skills as well as understanding the unique needs and considerations of each client.

Selling West Vancouver luxury homes can, at times, seem stressful and frustrating, but by staying in close contact with your agent and listening to their advice, you will enjoy a smooth, satisfactory transaction.
The Market
Although recent trends show that the real estate market in British Columbia is beginning to cool with the number of home sales dropping, median home prices continue to rise due to a lack of supply of homes.

That's good news for sellers.

According to a recent report by the B.C. Real Estate Association, housing stats throughout the province are projected to drop 12.8% in 2022, which will drive an increase in prices.

The median price of homes in the greater Vancouver area is projected to reach $1.2 million in 2022, an increase of 2.1% from this year, according to the BCREA. That's higher than the forecast for the province in general, which is expected to hit $937,300 in 2022, an increase of 2.9%.

"With strong demand being supported by low mortgage rates and a rapidly rebounding post-COVID economy, the more significant concern is whether there will be an adequate supply of listings in the market," BCREA chief economist Brendon Ogmundson said in the report.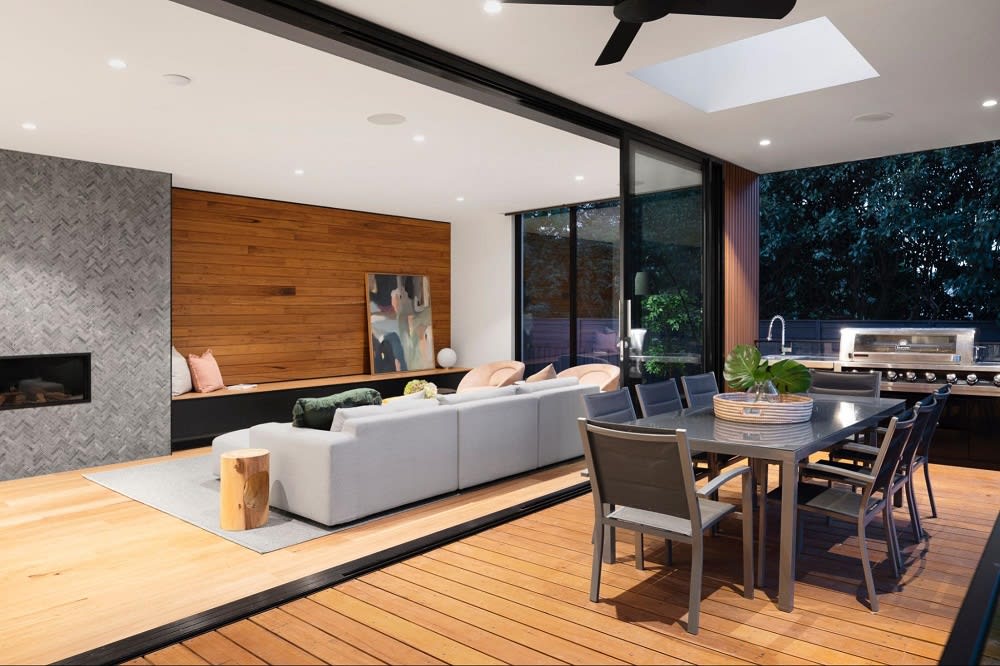 Getting Prepared
With those market stats in mind, sellers should begin strategizing with their real estate agent on the steps to take to prepare their West Vancouver luxury homes for sale. A seasoned agent knows that the luxury market is different from selling other homes and will devote the attention and expertise needed to navigate the process.
Setting the Price
One crucial decision that happens early in the process is setting a competitive price. Agents who are experienced in the luxury market know that it's not always the highest price that gets a deal done, but rather a price that is competitive and attracts the interest of a large number of buyers.

Your agent has access to all of the latest data on home sales and listings in your area and will perform what is known as a comparative market analysis. Using a list of "comps" or recent sales of comparable homes, your agent will look at the amenities your West Vancouver real estate offers versus the amenities of similar homes that have sold in the last year and calculate a fair, competitive price. Not all luxury homes are the same, so an experienced agent knows exactly what to look for when coming up with a price.

Great agents know that setting the price too high can lead to the home sitting on the market with only lukewarm interest from discerning buyers. Setting the price too low can cut your profit.
Preparing your Home
Your agent will have great advice on how to stage West Vancouver luxury homes for private showings and for online marketing purposes. Whether you use a professional stager or do the work yourself, the home needs to be decluttered, cleaned, and the furniture and décor arranged, highlighting the beauty and luxury of the property and showing off the floor plan.

Spruce up the landscaping and exterior as well because the first impression buyers will form of your home begins when they pull up to the curb — thus the term "curb appeal."

Once your West Vancouver real estate is fully prepped, hire a professional photographer to get great images of every room and all of the details that will interest buyers. These photos will be used in the online posting of your home, which is where many buyers begin their search, especially if they are from out-of-the-area.

Since the onset of the coronavirus pandemic, many buyers have found it helpful to take virtual tours of homes, which reduces contact while helping them narrow down their choice of fine properties. The better your home is presented, the bigger chance you have of attracting top offers.


For the best results in selling West Vancouver luxury homes, let Amir Miri put his extensive experience to work for you.