With stunning modern estates and a classic West Coast vibe, West Vancouver remains one of the most luxurious neighborhoods in British Columbia. The city was listed at number six on a
WorldAtlas list of best cities
to live in within BC, and it continues to be a hotspot for real estate investors looking for high-end, stylish luxury properties.
If you're ready to list your property and compete with other West Vancouver homes for sale, make sure you do everything to secure the highest return on your investment.
Know the ins and outs of the West Vancouver housing market
The luxury West Vancouver real estate market currently sees homes listed for an average of $2.5 million. When preparing West Vancouver homes for sale, owners must know the latest local market trends. A qualified
real estate agent
can be a big help in this regard, but there are a few things sellers can find out beforehand.
Buyers should look into pricing, interest rates, and time spent on the market. For example: Are interest rates increasing or decreasing? Are home prices appreciating? Are listings lingering for a long time on the market or closing fairly quickly? The answers to these questions all influence buyer behavior. These insights can help sellers know when to list their property, how much, and how to market it.


Additionally, it's helpful to search for homes similar to yours in style, square footage, and amenities. This information will show you which home features are most popular and help you determine how to price your property.


Canada's one, three, and five-year
mortgage rates
are below 3%, 4%, and 5%. These rates are some of the lowest seen in the past five years, and, in Vancouver, some lenders are offering rates below 3% on 5-year fixed-rate mortgages. At these low rates, buyers will continue to be motivated to invest in new West Vancouver luxury properties.
Reach out to a West Vancouver agent
If the thought of doing all that research makes your head spin, consider working with
an agent
from the start, so you don't have to analyze the market on your own. An experienced agent who understands the local market will know which homes have been selling the fastest and the best marketing strategies. They'll know which amenities and features current buyers prioritize and what updates you may want to make to your property, so it's more competitive on the market.
A local agent will also help you understand the best time of year to sell your West Vancouver luxury property. Traditionally, the best times to sell in Vancouver are between February and June or from late September to November. However, most sellers find it relatively easy to sell homes throughout the year in today's competitive market. West Vancouver homes for sale are staying on the market for just over 30 days, and more than half of these properties are selling above their original listing price.
Take time to update your home
The next step in preparing to sell West Vancouver real estate is making repairs and updates. If you own a luxury property in West Vancouver, likely, your home won't need much work. But if it's on the older side, you can do a few things to make it more appealing to potential buyers.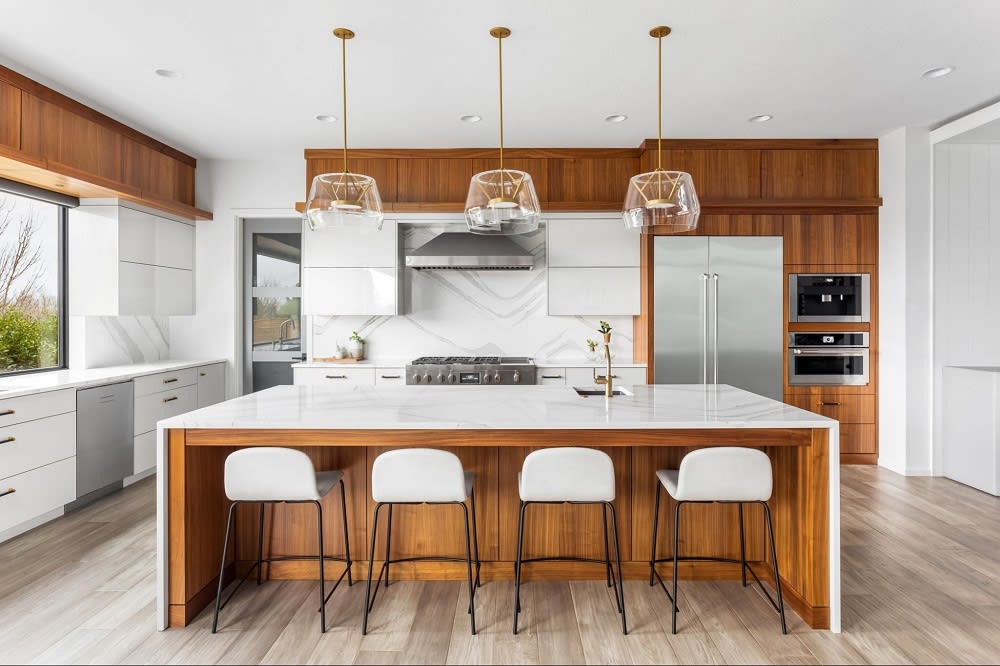 First, luxury buyers prize stainless steel kitchen appliances, with extra weight given to those that blend into surrounding cabinets or countertops. If you can build your refrigerator into a pantry or install an under-counter cooktop, you may gain a higher return on your investment. Alternatively, if you're not interested in completing a large bathroom or
kitchen remodel
, even a fresh coat of paint or updated light fixtures and hardware can go a long way.
Work with a professional stager
To get the most out of the staging process, hire an experienced professional stager. Professional stagers in West Vancouver know what local buyers are looking for and can work with your real estate agent to pinpoint the most appealing aspects of your home. Then, drawing on their experience and knowledge of the local market, they can highlight those features when staging your home.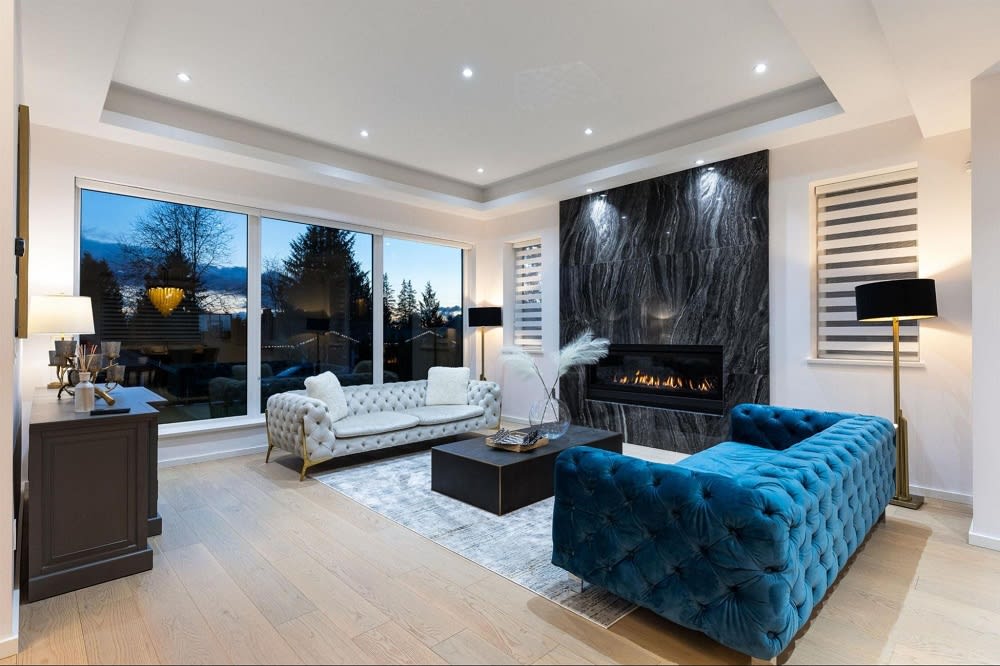 To assist in the staging process, declutter and remove as many personal items and knickknacks as possible. You want your home to appear clean, fresh, and neutral to buyers so that they can picture the property as their future home. A professional stager can help you decide which items should stay and which should go, from larger furniture pieces to smaller items, like decor or potted plants. However, anything personal, like family photos, should be stored away out of sight.
Take advantage of videos and virtual tours
Even the highest-quality photos are no longer enough to draw a buyer in the current market. In addition to clear, bright photography of each room, the exterior of the property, and the surrounding area, sellers should add videos and virtual tours to their online listings. As more showings are happening virtually, videos and tours give buyers the chance to see homes from every angle, as if they were touring the property in person.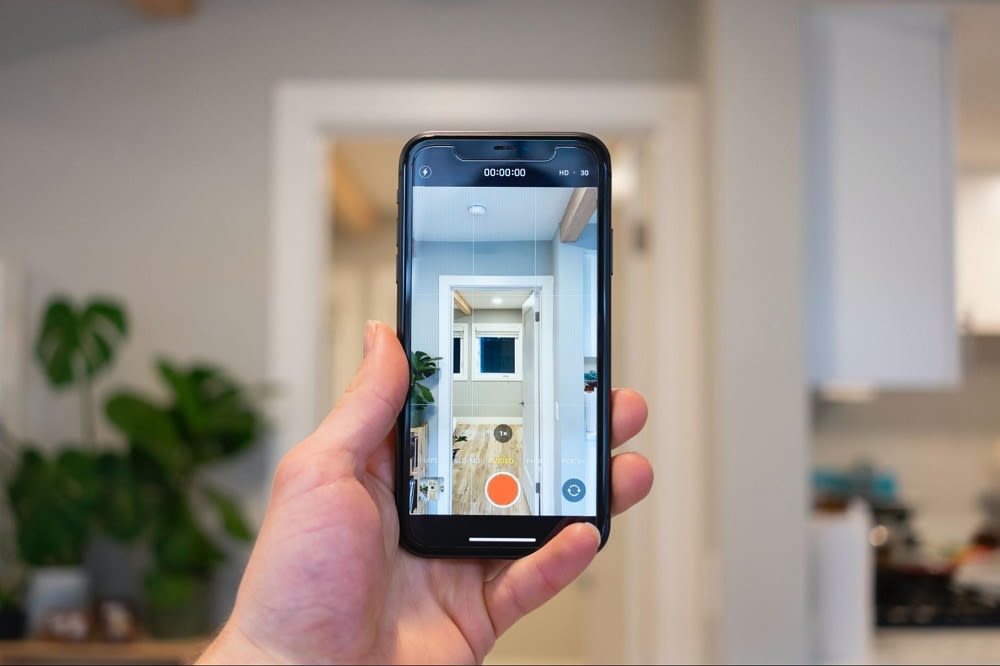 Work with your agent to find a media package or listing platform that can host virtual tours and professional videography. Make sure each photo and video supplement the virtual tour and make sense to buyers as they look to see how one room flows into another.
Start preparing your home for sale by working with an experienced agent who knows the local market through and through. Reach out to West Vancouver real estate expert
Amir Miri
today to start the process. With extensive experience in West Vancouver, Amir will work with you to ensure your home sells quickly and for the best price.