With one of the hottest real estate markets in British Columbia, West Vancouver is a hub for luxurious living. Nestled between mountain ranges and the Strait of Georgia, the city's restaurants offer patrons a wide array of cuisines set against stunning natural backdrops. To indulge in some of the best dining in BC, check out Amir Miri's favorite eateries in West Vancouver.
C.C. Violin Patisserie & Cafe
To kick off our list, The
C.C. Violin Patisserie & Cafe
, located on Marine Drive between 15th and 16th streets, is only a short walk from John Lawson Park, Ambleside Beach, and the Burrard Inlet. C.C. Violin takes classic French baking to a new level of decadence and artistry! The cafe is bright and classy, with modern features and a collection of vintage and contemporary seating. Tall glass windows illuminate the cafe's hand-crafted treats, from sausage rolls and mushroom quiches for lunch to macarons, cinnamon brioche, or a selection of mousses for dessert. The cafe strongly supports Vancouver artists, so those looking at West Vancouver homes for sale can stop by C.C. Violin to peruse art pieces provided by local creatives.
Mangia E Bevi Ristorante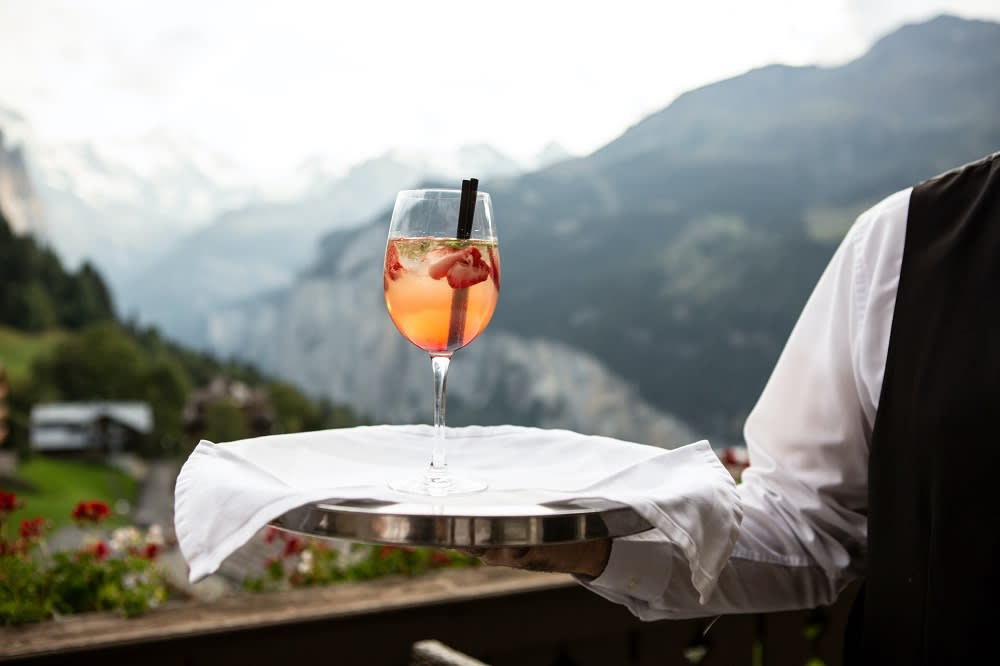 Those looking for a classic Italian date-night spot can satisfy their cravings at
Mangia E Bevi
on Marine Drive. Located west of 22nd Street, Mangia E Bevi offers indoor and heated outdoor seating with gorgeous mountain views. Choose from an array of bread, seafood, and classic salads to start. First-course dishes, like the strozzapreti Roberto and spaghetti deliziosi, and second-course options, like the filetto ai Formaggio blu, are some of the most popular dishes. Mangia E Bevi prides itself on unique flavor combinations and unforgettable hospitality. Currently, they are open daily from 5:00 p.m. to 10:00 p.m. for dine-in and take-out.
Beach House
Inspired by coastal living, the
Beach House Restaurant
is a must-stop for anyone shopping for West Vancouver real estate. Known for prioritizing sustainability and its gorgeous waterfront patio, the Beach House is located within Dundarave Park, just off Bellevue Avenue. Fashioned in true West Coast style, the Beach House is a beautiful example of contemporary-coastal architecture, just steps from the water. The rotating menu takes inspiration from Southern California, bringing together dishes by culinary developers David Wong and Hamid Salimian.
While dishes like the salt & pepper squid and seafood boil are show-stoppers, the Beach House is known for more than just its food menu. Start your meal with something special from the restaurant's extensive martini menu and sample wines from the reinvigorated classic wine list during your meal.
Ancora Waterfront Dining & Patio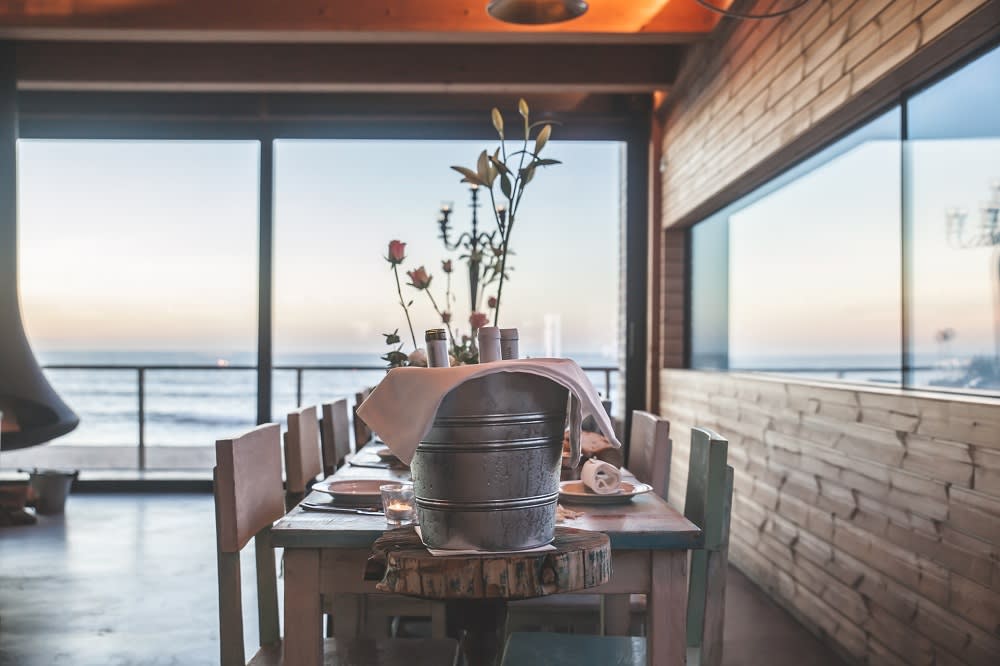 Take a walk down Marine Drive and find the
Ancora Waterfront Dining & Patio
between 13th and 14th Streets. Steps from the Ambleside Pier, Ancora is a stunning, contemporary bistro with inlet views. The restaurant creatively brings together Peruvian and Japanese cuisines and cultures for an innovative fusion that's tough to beat. Ancora's bright and modern space is open to guests for lunch and dinner.
If you're craving fresh fish, go for any of the sushi rolls. However, the acevichado roll, which combines panko-crusted prawns with avocado, salmon, jalapeno, and acevichado sauce, shouldn't be missed. Another favorite is the yam tempura roll, which lightly fries sweet tofu and yam and tops it off with a soy glaze and avocado.


Ancora is the perfect choice for groups, as many dishes are meant to be shared, like the octopus anticucho and the Dungeness crab causa. Whether you're having an intimate dinner with your partner or celebrating a special occasion with the whole family, try the seafood pasta, ribeye steak, and classic Peruvian paella.
Salmon House on the Hill
Farther northwest, on Folkestone Way, those in town touring West Vancouver real estate should check out
Salmon House on the Hill
. A West Vancouver staple since the mid-1970s, Salmon House is considered the first seafood grill in the city. Guests love the upscale dining blended with the relaxed, comfortable ambiance at Salmon House, citing it as a favorite spot for date nights. It's a lovely cabin-like space with warm wood features and floor-to-ceiling windows showing the surrounding water. If fresh seafood is your thing, try the alder grilled salmon trio, the lobster pappardelle, or the half-shell oysters from the raw bar.
The restaurant is happy to host large parties and celebrations. Currently, the restaurant is open Wednesday through Sunday, starting at 5:00 p.m.
The Keg Steakhouse + Bar
Head over to Main Street to visit
The Keg Steakhouse + Bar
, an upscale chain offering classic North American fare. The Keg is best suited for those who want a more casual dining experience without sacrificing quality in ingredients or presentation. Open for late lunch and dinner, The Keg offers everything from vegetarian meatloaf to sirloin steak and filet mignon. The Keg sits on the upper floor of the Park Royal shopping center and offers indoor and outdoor dining. The steakhouse is open Sunday through Thursday until 10:00 p.m. and Fridays and Saturdays until 11:00 p.m.
Zen Japanese Restaurant
Finishing out Amir's list of fine-dining restaurants near West Vancouver is
Zen Japanese
, located farther west on Marine Drive, just past 22nd Street. The beautiful location provides easy access to the Centennial Seawalk and Ambleside Park for an after-dinner stroll by the water. Diners can expect a traditional Japanese menu with maki rolls, teriyaki, sashimi, sushi, and tempura. Visitors rave about Zen's prawn tempura, available in-house or through take-out. Zen Japanese is open Wednesday through Sunday from 5:00 p.m. to 9:00 p.m.
Freshly caught, sustainable seafood is West Vancouver's specialty, and it's not limited to the usual surf and turf. Elegant Italian eateries and quaint cafes line Marine Drive and make the city a top place for high-end food-lovers looking for their next home. If you're convinced that West Vancouver is the place for you, get in touch with West Vancouver real estate agent
Amir Miri
to take the next step toward finding your dream home.