Vancouver is a beautiful city with a lot to offer, but many new residents and even longtime homeowners miss some of the best spots. Whether you're just starting to look at
West Vancouver real estate
or are a long-term resident, there is no shortage of great spots for you to check out.
I have been living and working in Vancouver for several years,
buying
and
selling
West Vancouver luxury homes on the market. I know all the hidden gems in the area, and I have finally decided to share some of my favorites. Whether you are searching for a new seaside park that isn't quite as busy as
Stanley
, the best coffee that locals love, or a completely new experience, I have the spot for you.
Lighthouse Park
Vancouver is known for being close to nature and beauty, but its parks are often packed with tourists. When looking at West Vancouver homes for sale, consider looking near
Lighthouse Park
— a true hidden gem for anyone who wants to be near the ocean without a sea of people.
Lighthouse Park is home to several hiking trails and rock outcroppings, perfect for an afternoon picnic on a summer's day. The views are gorgeous, offering panoramic views of Vancouver, the islands, and Mount Baker.


Before you leave, be sure to stop at the Lighthouse Park bunker! It is located just off the east beach, and it once housed a searchlight for sailors. The bunker is home to some of the most unique and artistic graffiti in all of West Vancouver, with breathtaking views.


Stay on the trail toward the lighthouse to get to the bunker, but head left when you see the bathrooms and continue down to the beach area. Established residents know the best time to visit is low tide, so you don't get your shoes wet. Simply walk along the beach until you run into the bunker.
Sandy Cove Park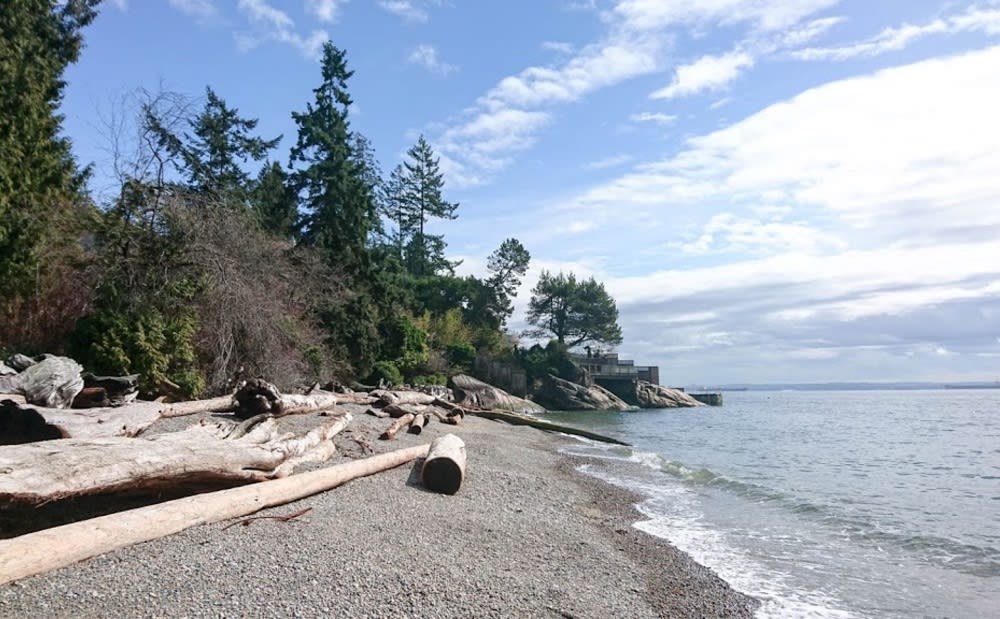 Photo Courtesy of canada247.info
As you look at
West Vancouver luxury homes
, consider stopping at Sandy Cove Park. Just off Marine Drive, this blink-and-you-miss-it park has been a local favorite for years, but tourists still haven't gotten the memo. The lack of signage is a big reason for that.
Sandy Cove Park has one of the most secluded beaches with picturesque views. At the intersection of Marine Drive and Rose Crescent, go down the stairs and keep walking until you hit the beach. This small, well-kept park is close to many of the most exclusive West Vancouver homes for sale, so if West Vancouver mansions are on your radar, you could be within walking distance of your new dream home!
Habitat Island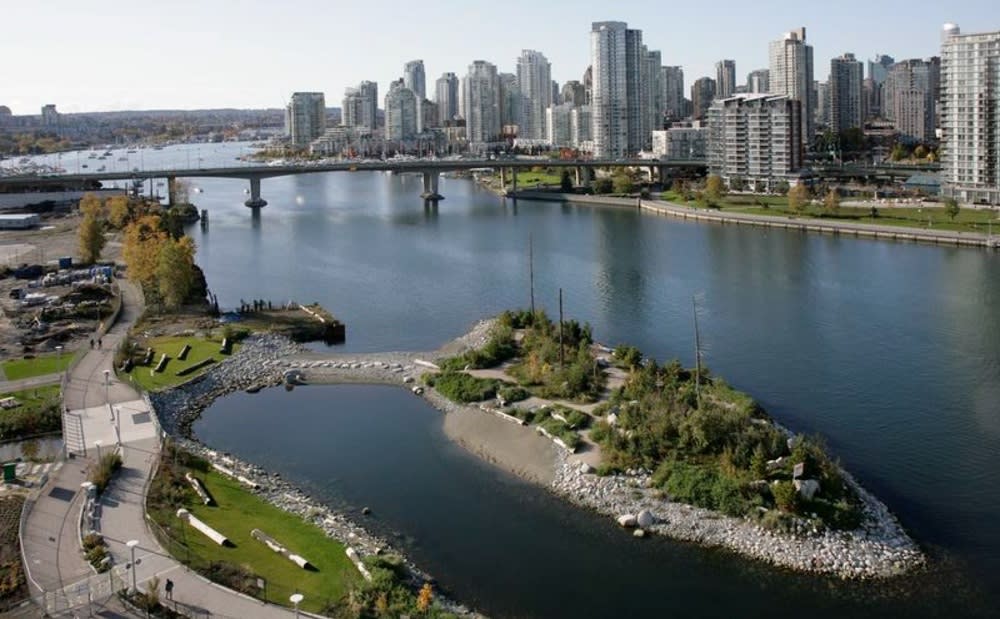 This is an easy park to miss — even for locals — but keep it in mind as you
look at West Vancouver homes for sale
.
Habitat Island
is a coastal urban sanctuary that provides a haven for plants, small animals, crabs, starfish, and other creatures. Over 200 native plant species have been planted and flourished, along with the native shrubs and flowers that border the island's waterfront path.
Most locals realize this is the best spot to relax after work and sometimes refer to it as their "urban backyard." Many grab a drink, sit by the water, and enjoy a feeling of peace and serenity that is uncommon in most cities.
Get the coffee locals love
There is no shortage of good coffee in West Vancouver, but locals will tell you that there are a few especially great hidden gem cafes that are particularly worth visiting.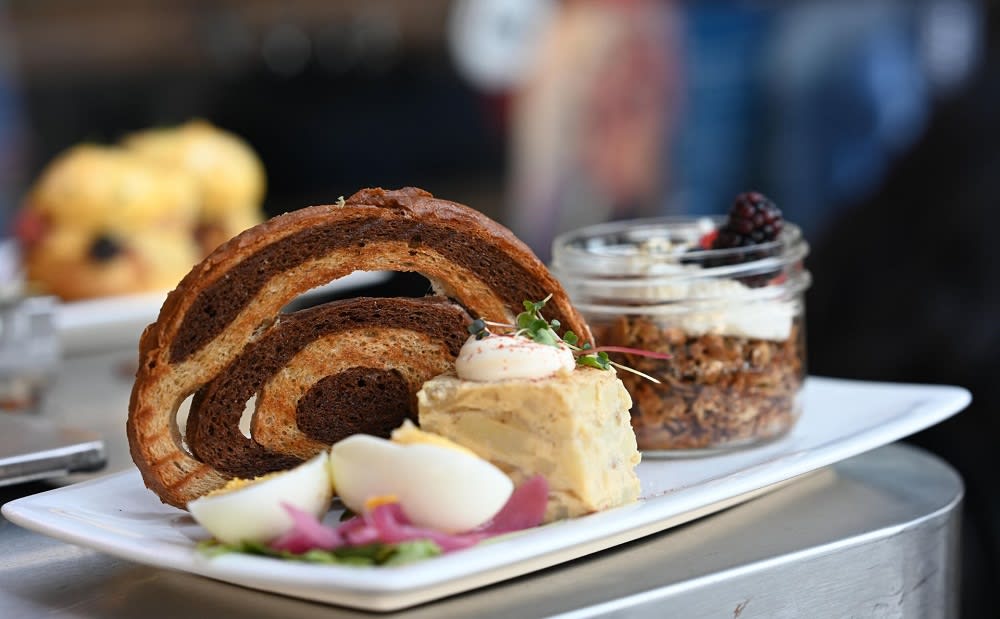 Photo Courtesy of Greenhorn Cafe
One is
Cardero Cafe
, which is a local hot spot on Cardero Street serving a selection of Latin American specialty foods — including Latin pastries — and excellent coffee. You can expect to enjoy classics like bunuelos, empanadas, and arepas, plus sweets such as tres leches and chocolate truffles. Don't leave without trying the dulce de leche macchiato!
If you're craving fresh eggs benedict, scones, crumpets, waffles, or lox with your espresso,
Greenhorn Cafe
in Vancouver's west end offers its own high-end spin on brunch, handhelds, salads, and more. It also has options to order gluten-free and vegan. This espresso bar and local brunch favorite have been a long-standing favorite of mine to recommend to anyone trying to get a feel for the neighborhood while looking at West Vancouver homes for sale.
Don't forget dessert
If you want an authentic luxury ice cream experience while looking through West Vancouver real estate, look no further than
D'oro Gelato e Caffé
. This locally-owned Italian "Gelateria Artigianale" cafe produces small-batch, artisan gelato, and sorbetto daily. According to the owners, only the highest-quality ingredients and original recipes are used.
Their menu is small but well-curated, with a few select cocktails, coffee beverages, and incredible desserts. To be a true party hero, buy a gelato cake and bring it to the next birthday party thrown in your new dream West Vancouver home.
Spend an afternoon bunny watching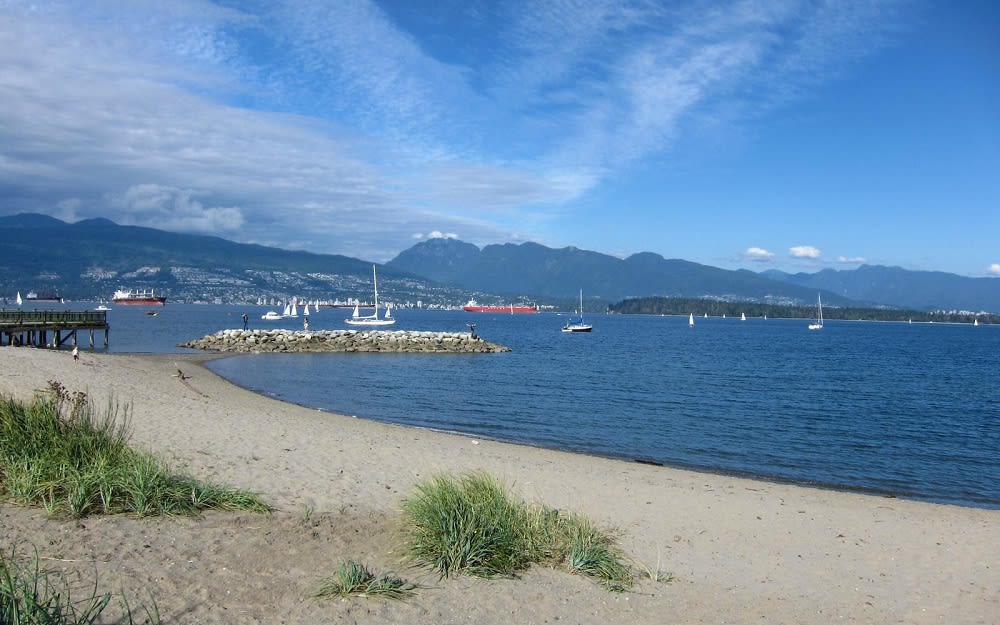 Photo Courtesy of World Beach Guide
Our beaches are fun when you're new to the area, but established residents of West Vancouver luxury homes tend to tire of them after a while. If you're over the beach scene in Vancouver, or you are looking for something new, consider stopping by
Jericho Beach
— but not necessarily for the beachfront access.
This beach is unique because it's home to rabbits.
A lot of rabbits
. If you have just started looking at West Vancouver real estate, you probably haven't spent enough time on our beaches to know how unusual this is.
There's nothing better than getting a coffee and strolling along Jericho Beach, watching bunnies play. Come in mid to late spring to catch sight of the growing bunny babies!


Thinking about making West Vancouver your new home? I don't blame you. There are a limited number of West Vancouver homes for sale right now. Contact experienced luxury Vancouver real estate agent
Amir Miri
now if you are looking to relocate, and let me help you settle into
your family's perfect new dream home
.